Race Day Order
Masters
Jr. Heavy
Novice
Sr. Medium
Cadet
Jr. Light

Track: Standard Configuration – CCW, Format: Heats
As in past seasons, we will rotate the class order on a set cycle each race day.
Race Day Sponsor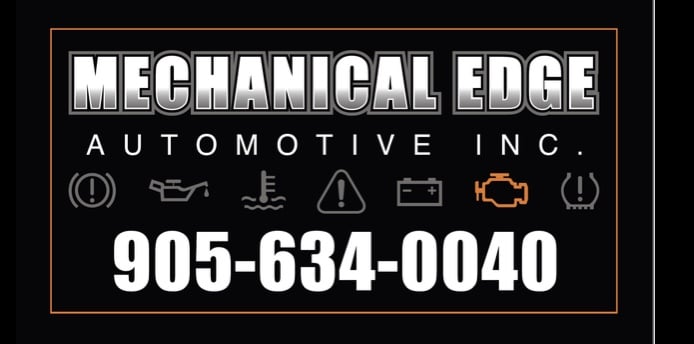 We are pleased to have Mechanical Edge Automotive Inc. as our race day sponsor. Since 2015 they have worked hard to build a loyal customer base and be a preferred choice for those in need of automotive service for their vehicles in Burlington and the surrounding area. The secret to their success is providing up front clear quotations that explain the work that needs to be done, and following through with quality work, at competitive pricing. They work on all makes and models of vehicles and provide service for many fleet accounts.
Their 5 bay full service repair shop complete with all the necessary equipment to perform general automotive work including alignments is located on Plains Road East between Guelph Line & Brant Street. Russel Brookes and his team of 5 dedicated mechanics are available from 8:00am to 5:30pm Monday through Friday. For more information or to book an appointment their phone number is 905-634-0040, or you can send an email to [email protected].
Registration Update
The WRKC is continuing the migration to online sign-in. The deadline for being fully online is Race 4. Starting with Race 4 cash or cheques will not be accepted at the track. Please complete the registration process and create your profile on MotosportReg as soon as possible, if you have not already done so.
The link with listings for all our active events is: https://www.motorsportreg.com/orgs/waterloo-regional-kart-club.
Registration on MotorsportReg will generally open approximately 7 days prior to the event and close at 8:00 am on the day of the event.
Annual Waiver
All personnel (Drivers and Crew) must complete the mandatory online waiver to be permitted to be on track, in the grid or at the scale areas – penalties may apply for non-compliance.
Link: https://waterloowrkc.speedwaiver.com/wxbow
Race 1 Top 5
Cadet
1st Cody Shaw
2nd Nathan Stockwell
3rd Everett Potter
4th Logan Matheson
5th James Miller
Novice
1st Andrew Adams
2nd Eric Girard
3rd Wyatt Smith
4th Spencer King
5th Addison Brookes
Jr Light
1st Brandon Bowden
2nd Kaegen Lillicrap
3rd Alexander Klotz
4th Oliver Diaz
5th Sawyer McFarlane
Jr Heavy
1st Cody Vigers
2nd Brodi Gibson
3rd Adrian Sibbitt
4th Austin Gordon
5th Ryan Hodgson
Sr Medium
1st Stewart Ross
2nd William Adams
3rd Ethan Stasila
4th Wesley Tobin
5th Logan Prince
Masters
1st Scott Ellwood
2nd David King
3rd Greg Barton
4th Jody Girard
5th Cheryl McFarlane
Important Technical Notes
The WRKC 2023 Rule Book rule 17.3 Front Axle- is being amended by copy of this newsletter. It is no longer permitted to utilize self locking nuts "only" on the front axle spindles. Spindle nuts must be c-clipped, snap ringed, wired, or cotter-keyed. Front axles spindles must be machined to accept c-clips, or snap rings or have a hole drilled for wire or cotter-pins.
With regards to tires used in dry conditions at all WRKC race events for the 2023 season the tires must be Vega St. NordAM (Blue) with an ONT stamp. For more information please refer to section 16 of the WRKC 2023 rule book.
For the safety of our racers, team members, families and visitors, scooters, bicycles and skateboards, (manual or motorized) are not permitted in the pit area, during all WRKC events. This is clearly stated in rule 5.13 of the WRKC 2023 rule book.
Pets at WRKC Race Days
The WRKC loves pets. Help us make the race day fun for all. Please make sure there are no pets on the track, grid, or scale area. Excessive barking is not permitted, and always clean up after your pet.
Club Merchandise Store
The club is pleased to present a new merchandise store for members to order their very own WRKC merchandise. Be sure to check it out so you can proudly show off your WRKC swag at the track. All purchases from the store will result in a small donation to the club.
The club link for the store is:
https://raceshirtscanada.com/collections/wrkc-waterloo-regional-kart-club
Upcoming Events
Race Day 3 June 3rd, (CW/Reverse – standard config) – Qualifying
Race Day 4 June 17th, (CCW – 3D) – Heats
Race Day 5 June 24th, (CW-2A) – Heats + Annual Club BBQ